Drain Services
Drain Repairs & Replacements
Whether cracked, broken or simply not draining properly, our technicians will quickly diagnose the problem and recommend the best solution. Our drain repairs are competitively priced and guaranteed.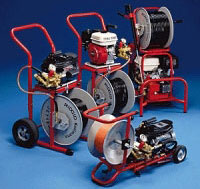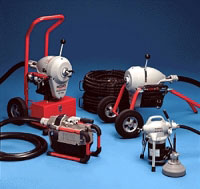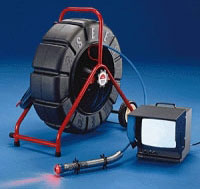 Clogs
Let the professionals at Diamond Plumbing LLC take care of your clogged drains. We have the latest drain cleaning equipment to get them flowing again. We also carry video inspection equipment for those extra difficult drain lines. This equipment will help us to visually inspect your drain lines and find the cause and exact location of the problem. This saves you valuable time and money when diagnosing the cause of a blockage. Depending on the nature of your problem our technician will recommend the most effective and affordable solution.
To guarantee the best results after clearing a blocked drain we recommend the use of the environmentally safe but powerful drain cleaning products from Bio Clean.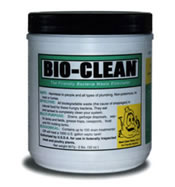 Bio Clean – "The Friendly Bacterial Waste Eliminator"
Diamond Plumbing LLC recommends Bio Clean as the safe alternative to chemical drain openers. Bio Clean is safe for humans and the environment and of course won't harm your pipes either. Bio Clean is a blend of natural enzymes and bacteria that break down and consume organic waste in your plumbing system. Things like grease, food particles, hair, soap scum, and skin oils can accumulate in your plumbing system causing slow drains and blockages. It's this "food" that the enzymes and bacteria in Bio Clean will digest and eliminate from your plumbing system. And unlike chemicals which can only flow on the bottom center of the pipe because of gravity, Bio Clean bacteria multiply and spread through the entire inside surface of the pipe. Count on Bio Clean to clean up your system and keep your drains running at full capacity.
Bio Clean is only available through licensed contractors like Diamond Plumbing LLC. Just call our office or ask our technician when we're in your home.
Check out the Bio Clean video
Sewer Back-ups
Main sewer back-ups are another common drain problem. Often these backups are caused by root intrusion. When this occurs any material flowing through the drain line will become trapped in the roots causing a restricted flow and with enough root growth a complete blockage. Left untreated, root growth can destroy your sewer line and require complete replacement. After clearing a blockage from roots, we recommend annual treatments of RootX to kill and prohibit growth of roots in the drain line. The RootX formula foams on contact with water and reaches the sides and top of the drain line where most root intrusion occurs. The foaming formula coats the inside of the pipe and helps to prevent regrowth of roots and further damage to your plumbing system. RootX is only available through licensed plumbers, like Diamond Plumbing LLC. Just call our office or ask our technician when we're in your home.